by Alexander Mohamed
Oct 03, 2020
PACKRAFTING THE COLORADO DOLORES RIVER – PHOTO JOURNEY
PACKRAFTING THE COLORADO DOLORES RIVER 
PHOTO JOURNEY
By Joey Schusler




We looked at the flow charts and couldn't believe our eyes, the Dolores was running larger that it had in many years. We had just the crew to make a big 125 mile trip from Slickrock to Dewey happen. Blinded by the rivers excellent conditions we ignored the fact that the weather forecast was not exactly in our favor. The first night under torrential rains and thunder, we opted to camp under a large boulder, which offered sufficient shelter for the night and the river raged on. 
 But for the past few weeks I've been unable to shake a lot of anxiety about this trip.  It's my second attempt this summer; the first was on skis and was called off after the weather refused to cooperate.  We're here again attempting a loop that connects the summit of Mount Daniel to Jade Lake--two Pacific Northwest favorites--via Pea Soup Lake and the Lynch Glacier.  We've traded our planks and plastic boots for crampons, harnesses, and ropes.
While the Dolores may not have the insane magnitude of the Grand Canyon, it's not without its own wonders.
-Joey Schusler
The real reason we're here is to raft on Pea Soup, Jade, and Marmot Lakes on our Kokopelli Packrafts, cutting off precarious or downright miserable sections of trail and having ourselves a true multisport adventure.  Even though the rafts only weigh around five pounds each, in the backcountry, especially when carrying camera and climbing gear as well, every ounce counts.
To be honest, I'm really stoked about the rafting element; it's a plan inspired by a good friend, one that I'd only seen one report of.  Jade and Pea Soup are well known for their brilliant colors, reminiscent of green and blue Gatorade flavors, respectively, and the thought of lazing on the water, not to mention cutting off big sections of trail, seems like a fantastic way to travel.  But right now, as the sun creeps northwest along the horizon, the glacier is in my head.
This is the kind of scene I usually prescribe to Utah; beautiful green cottonwoods lining the banks of winding red canyons. Much to my excitement, we had finally found this in my home state of Colorado. - something I hadn't seen or experienced before on this magnitude. The Dolores totally blew my mind in that manor. As we paddled along the 125 mile segment, we were constantly reminded how incredible our home state really is from the towering high peaks to the desert low lands.
FEATURED PRODUCTS IN THIS BLOG
NIRVANA SELF-BAILING
FROM 

$1,299
•Perfect for Backcountry •Whitewater Whitewater Series •Type: Spraydeck Series •Weight: 9.8lbs  (4.4kgs)
NIRVANA SPRAYDECK
FROM $1,399
•Perfect for Backcountry •Whitewater Whitewater Series •Type: Self-Bailing Series •Weight: 10.2lbs  (4.4kgs)
THIGH STRAP SET
FROM $49
A great addition to any whitewater packraft, the 3-Pt. Thigh Strap system gives paddlers extra control in big whitewater.
EXPLORING THE DESERT SOUTHWEST
By: Kelley Smith
CANYONEERING UTAH'S DEEPEST SLOT CANYONS

By Sylvan Slacks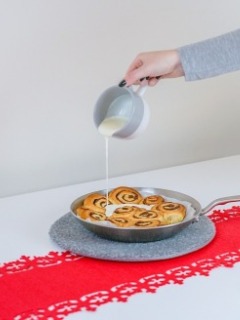 PRODUCT NAME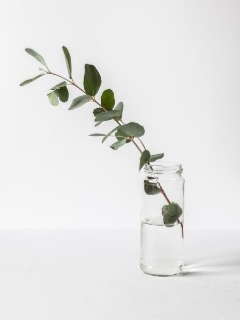 PRODUCT NAME